Central Mass Dog Training Achieves Results!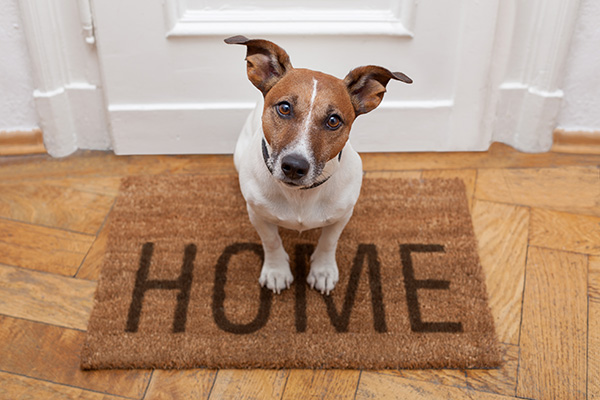 Call or email us to schedule a free, no-obligation consultation visit where your training goals can be reviewed and recommendations will be made.
Below are descriptions of our various training programs and the rates*.
Rates are based on areas serviced – within either a 0-15 mile or 16-25 mile radius to Athol.
Individual Classes
Individual lessons
Individual lessons are designed to work with your busy schedule. Lessons can be held at any location at almost any time. They cover obedience and/or problem solving. Dogs learn best with no distractions – avoid the chaos that can ensue when training in a group setting.
Rates:
$55/hour up to 15 miles from Athol
$60/hour 16-25 miles from Athol
$10/hour for 1 additional dog 
Problem solving
Dog driving you crazy? Make your dog a joy to live with. Learn how to address house breaking, jumping, nipping, digging, chewing, barking, begging, counter surfing, getting on furniture, bolting and any other behavior that you consider a "problem".
Rates:
$55/hour up to 15 miles from Athol
$60/hour 16-25 miles from Athol
$10/hour for 1 additional dog 
Training Programs
4-Week Training Program
Most behaviors cannot be taught in one session. In this program you will learn how to teach your dog basic commands such as sit, down, come, come/sit, sit/stay, down/stay, as well as loose leash walking. Programs can also be customized to meet you and your dog's needs.
The 4-week program can also be used for problem solving. The number of problem behaviors addressed will vary depending on which problems are involved and the severity of the problems.
Rates:
$200 for the 4-week session up to 15 miles from Athol
$220 for the 4-week session 16-25 miles from Athol
$10/hour for 1 additional dog 
7-Week Training Program
The 7-week program covers the same behaviors as the 4-week program but adds distraction. The behaviors are thoroughly proofed. Take your dog anywhere without worrying about him "forgetting everything" because he sees the neighbor's cat. The 7-week program can cover multiple problem behaviors.
Rates:
$315 for the 7-week session up to 15 miles from Athol
$350 for the 7-week session 16-25 miles from Athol
$10/hour for 1 additional dog 
How can we help you and your dog?
Dog training is not just about teaching your furry companion a few tricks; it goes far beyond that. It's a process that benefits you and your dog in numerous ways. With individual lessons tailored to fit your busy schedule, you have the flexibility to choose when and where the training takes place. This ensures that you and your dog can focus on the lessons without distractions, making the learning process more effective and enjoyable. Unlike group classes, where the chaos of multiple dogs can hinder progress, individual sessions provide a personalized and focused approach to obedience and problem-solving.
One of the most significant advantages of dog training is the transformation it brings to your dog's behavior. If your dog is driving you crazy with housebreaking issues, jumping, nipping, chewing, excessive barking, or other problematic behaviors, proper training can address and correct these issues. By understanding how to communicate effectively with your canine companion, you'll learn to decipher the root causes of their undesirable actions and implement positive reinforcement techniques to encourage good behavior. This creates a more harmonious living environment and deepens the bond between you and your dog, leading to a more joyful and fulfilling relationship.
Dog training is not just about modifying problematic behavior; it's about instilling discipline and obedience, ensuring your dog's safety and well-being. Training them to respond to commands, such as "sit," "stay," and "come," can be crucial in keeping them out of dangerous situations and preventing accidents. Moreover, training exercises your dog's mind and body, keeping them mentally stimulated and physically active, which is essential for their overall health and happiness.
As a dog owner, you also benefit significantly from dog training. It equips you with the knowledge and skills to understand your pet better and develop a more profound connection with them. The training process allows you to become a more confident and assertive leader, enhancing your ability to handle any situation that may arise with your dog. Additionally, the joy of seeing your furry friend transform into a well-behaved and obedient companion brings a sense of pride and accomplishment.
Dog training is a transformative journey for you and your dog. With individualized lessons, you can conveniently fit training into your busy schedule, ensuring that both of you can focus without distractions. Training creates a happier and more harmonious living environment by addressing and correcting problematic behavior. The bond between you and your dog strengthens as you communicate effectively and develop a deeper understanding of each other. You become a confident and capable leader through training, while your dog becomes a well-behaved and contented companion. Embrace the world of dog training, and witness the positive impact it can have on your life and the life of your beloved four-legged friend.